Robert J. Seemann, Minnesota Roofer
Welcome Fellow Homeowner:
Being born and raised on the farm, you could say I was molded for the physical demands of this business.
My roofing career began in 1992 after I fulfilled my service contract with the U.S. Navy. I started as a laborer working with a small father-and-son roofing business. For nine years I learned the trade under their guidance, working my way up to a skilled roofer. In spring of 2000 I successfully launched my own roofing business. With an eager drive and determination for success, my business has grown every year. You know that you've made a good mark in the industry when you have city building inspectors and roofing supply vendors referring you to their family and friends.
What I have learned about roofing is that it is very hard work and, at certain times, can be a very dangerous job. It takes keen discipline, commitment and focus to complete a roofing project the right way from start to finish. Any lapse in performance or craftsmanship could result in a roof that leaks, damage to the property or, even worse, someone getting hurt on a project. I truly love what I do. It is very satisfying to improve someone's home and property. I take great pride in running a tight ship with personalized service and professionalism.
My full background: I was born and raised on a farm just west of the Twin Cities near a small town called Lester Prairie. Yes, it is true what they say about the farms. Work from sun up to sun down, and you rest in the winters. The farm experience is a remarkable way to grow up! Builds character! After graduating from high school, I joined the U.S. Navy and served for five years as an aircraft mechanic. The military taught me many valuable life lessons. A few of them are the value of discipline, education, attention to detail, commitment, leadership and accountability. After living overseas in Spain, Sicily and traveling to 18 different countries, my military experience also gave me a greater perspective of the world but most importantly a deep appreciation for America.
In closing, I tell you these things because I believe it's very important to know the character of the people you are doing business with, and what they stand for. Thank you for visiting our website, and I hope you strongly consider J. Robert Roofing for your next roofing project.
Sincerely yours,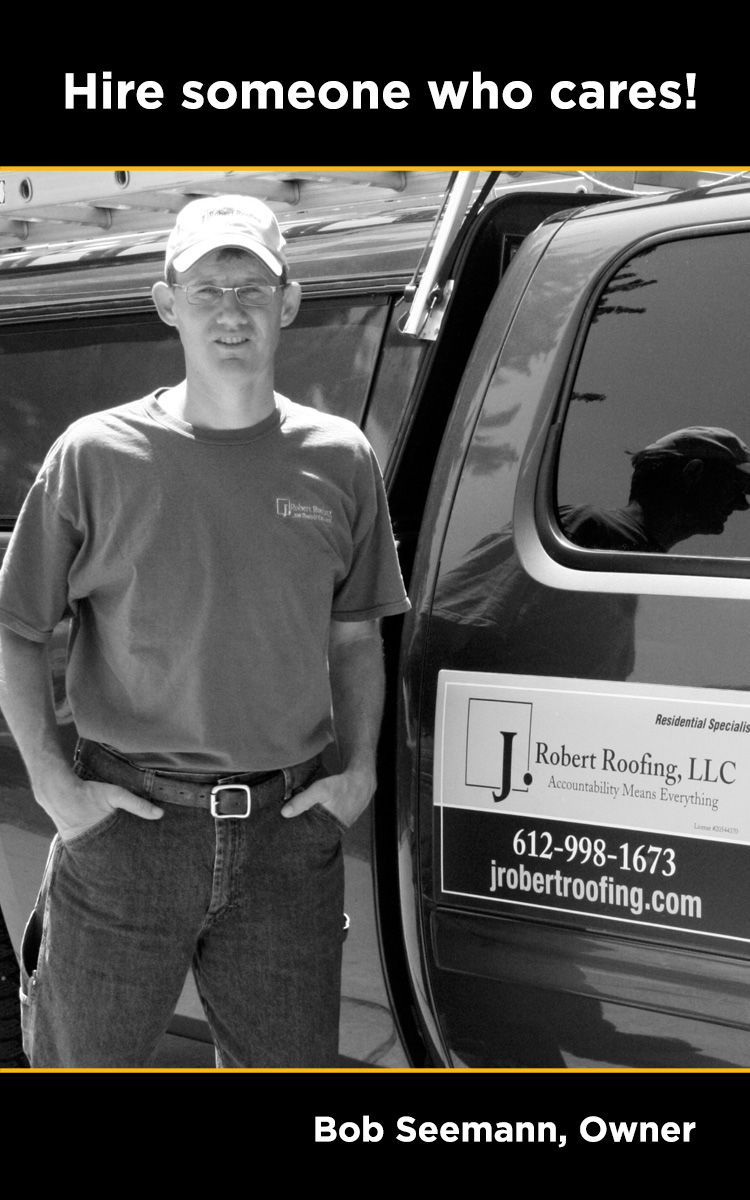 Request Your Free Roofing Estimate