110+ Five-Star Google Reviews!
As of spring 2023, J. Robert Roofing has 110+ five-star Google reviews from very happy customers. Below is a sampling of just a few of our reviews. For a complete list, or to leave a review of your own, visit our Google My Business page.

Replaced our roof in November. Arrived early and worked all day. Completed tearoff and applied new shingles in same day. High quality and thorough work. Delivered exactly what was expected and I appreciated that they replaced decking when needed as well. No one better than this roofer — highly recommend!

They came in, did the roof, cleaned up, and they were gone. The roof looks great and they took care of all the little details I asked for. Fabulous! Definitely would recommend.

J. Robert Roofing did a spectacular job with our new roof. Bob, the owner, is very prompt and thorough. He even showed us several roof vents and a bath vent covered up by our last roofing company. To top it off, they did the whole job in one day.
Bob is the man. He is honest and skilled at his craft. If there are any problems or complications he will take care of you. These reviews are legit.
Bob replaced our roof this week and most amazing experience ever! He was very professional and did absolutely amazing work!!! We are so happy and HIGHLY recommend Bob!
Very polite and professional. We had an issue with a dryer vent. I called him and he came out about an hour later. Bob did a great job explaining everything and repaired it the same day. Very satisfied. Thanks!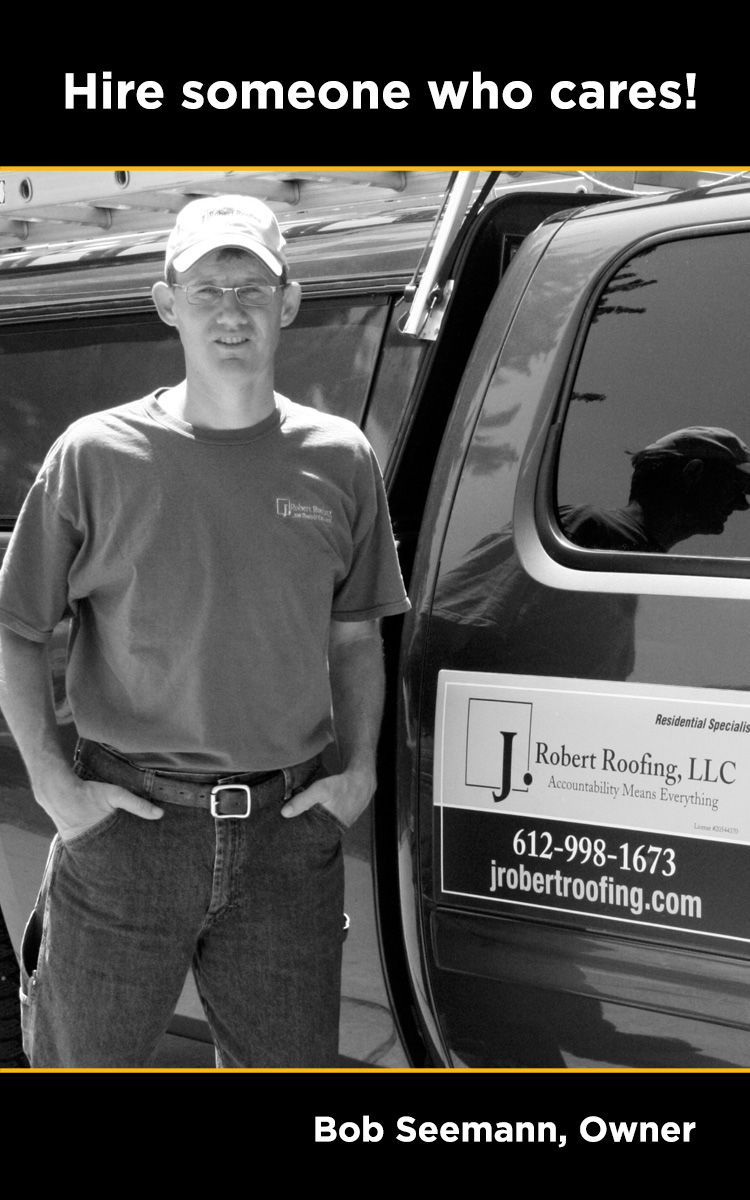 Request Your Free Roofing Estimate